How to Maximize Space Storage by Using Vertical Space
Introduction
There is often a lot of available space around the corners and walls. When we don't make proper use of them, the house can end up looking a little messy and unorganized. There are many ways to utilize this space and maximize space storage by deploying different methods.
Hanging Spice Racks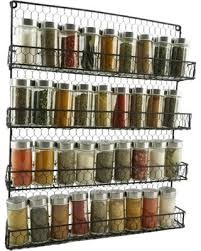 If your kitchen is a small one and you often struggling and shuffling items to make it seem spacious and organized, try using hanging spice racks in a corner that is still unused. You can do this simple thing yourself or buy them. These will help make use of the empty space on the wall
while leaving you with more space on your kitchen counter. You can simply place a table under it to put any other extra items. This way, in just one corner you will be able to organize spice jars and other kitchen tools.
Utilizing Space inside Ultity Room/ Bombshelter Room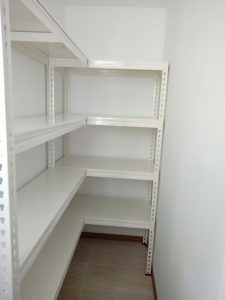 There is quite reasonable amount of space inside an Ultity Room or Bombshelter if you look at it. Nowadays most people make full use of these space and double up as a storage room. You can install Lshape / Ushape boltless shelving inside to store bigger items like storage boxes, luggages, books and etc. You can even build single metal racks to place some books or magazines, shoes and etc. Maximizing the use of your vertical space is important, build shelving with various tiers so you can stack / retrieve items more easily.
There are many ways to utilize this space and maximize space storage by deploying different methods such as renting storage space at self storage facility.
Put Racks on Side of Kitchen Cabinets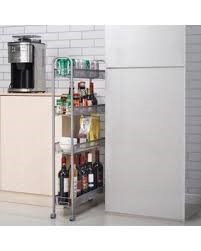 Putting small racks on the side of kitchen cabinets can empty a lot of space and create ease in the kitchen. These small racks can be used to put any kitchen tools or store your cookbooks in. you can use heavier racks if you want to store bigger things while a slim and lightweight rack would be great for storing cookbooks. Alternatively if space allows, you can opt to build a movable rack – a boltless rack with wheels installed and can move around with your loads of items on it. It doesn't obstruct your place as its movable.
Hang Organizers in Laundry Room
Little items can easily get scattered around and create a mess in the laundry room. You can hang organizer boards to hang these things. You can install such boards or shelves by the ironing stand and put equipment in an organized manner to save space and avoid things getting lost. You can decorate these in a DIY manner to add style and look.
Vertical Crochet Baskets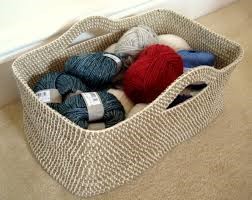 Crochet baskets are an adorable way of increasing your space storage. A set of crochet baskets will not only save you a lot of space but will also add coziness to the look of the room. These can be made to very spacious or small. You can hang them vertically on a wall in order for them to add look and serve as an extra store room for items.
Plastic Shoe Containers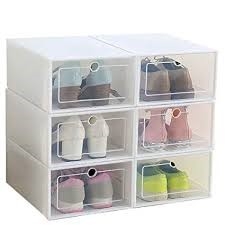 Plastic shoe containers that are meant to be hung on the walls can be used in your room, in closets and kitchens to store away some things. You can hang these on an unused wall in your kitchen and use it as your pantry. This saves a great deal of space and your pantry items are always easy to find and nice to look at. You may utilize these in your bedroom to tuck away books and accessories. They make great storage space in the closet as well where you can put anything from shoes to clothes and accessories. Another great benefit of these is that your items don't need fishing through and hang in a prepared way where they save you space.
Hooks
Be it a bathroom or your living room, small hooks can always come handy. In a small bathroom, you can easily adjust and make space to nail a few hooks. You can hang them in a corner or under a window if your walls aren't that big. These can be very useful for hanging towels and toilet paper. You can even hang some clothes on them. Hooks in living rooms can be used as an easily accessible key holder. You can have hooks in your kitchen as well to hang your aprons and such. These never take too much space but are helpful in finding a place for things.
Wall-Mounted / Built-in Shelves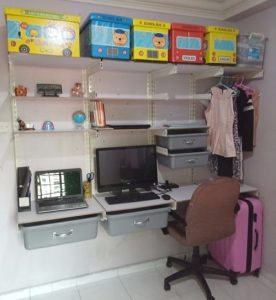 Wall-mounted Racks or Built-in shelves are especially great because they themselves occupy no space at all while other shelves do. These can be installed in your bedroom/study room to create more functionality. It works for bathroom as well for storing away extra towels, papers, and other toiletries. They are easily accessible when are made open. You can stack items as they are or put in some baskets to further increase space storage. Built-in shelves in living rooms can be used to add space storage as well as style. You can place decorative items in them to go with your room while you get to tuck away some books and items as well. Built-in shelves can be of great value in your bedrooms as well, for stacking clothes or displaying décor pieces.
Hanging Drawer Organizers
If you have an abandoned drawer sitting somewhere in the house, you can hang it to perform as an organizer. This would look great for an outdoor organizer. A plain wooden drawer can be customized as an organizer and decoration by painting it. You can hang these in your garden store room to increase space storage. These can even be hung on the garden walls to incorporate some extra small plant pots. This would not only increase space storage but add look as well to the outdoors.
Clothing Racks with Hanging Rods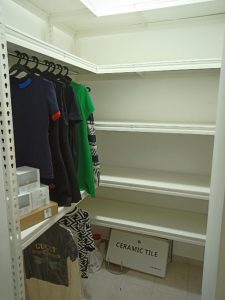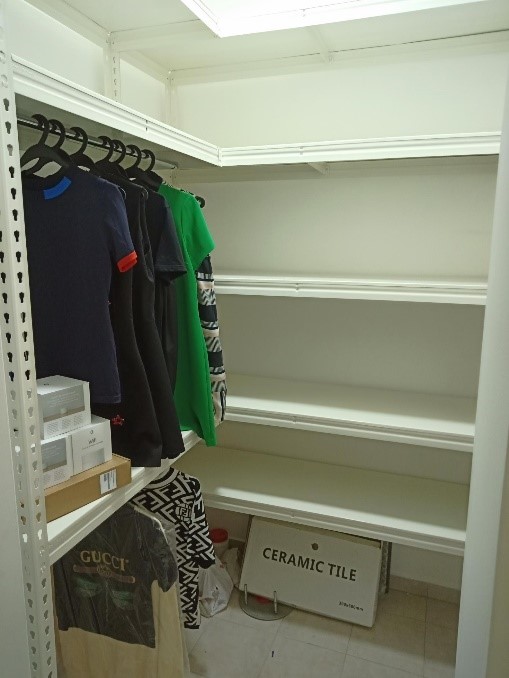 It seems very common that clothings are never enough and they would keep accumulating years after years. Creating hanging rods across does help to organize clothings in a very neat and tidy manner. Particularly useful and space saving in closets, hanging rods can help store a lot of clothes. You can hang extra clothes and towels that don't fit in your closet. Some shelving racks can be modified with add on clothes hanging rod. You can store your excess clothings inside the storeroom with this useful application as well.