Inclined Container Trolley are definitely handy for storage of huge containers. Built with 4 x 5″ swivels (with 2 brakes) capable to load 400kg. Inclined-angle levels place the big containers in an accessible pick-pack position. Great for warehouse packing and stock checking/replenishment.
Size: 1050L x 610D x 1440H x 5 tier. (One top platform and 4 inclined panels) – 2 containers/level.
Come with 4 x 37L containers (600x440x200mm) and 4 x 55L Blue containers (550x660x240mm)
Upgradable to 3 containers per level (if required).
Add on side-Baskets if required.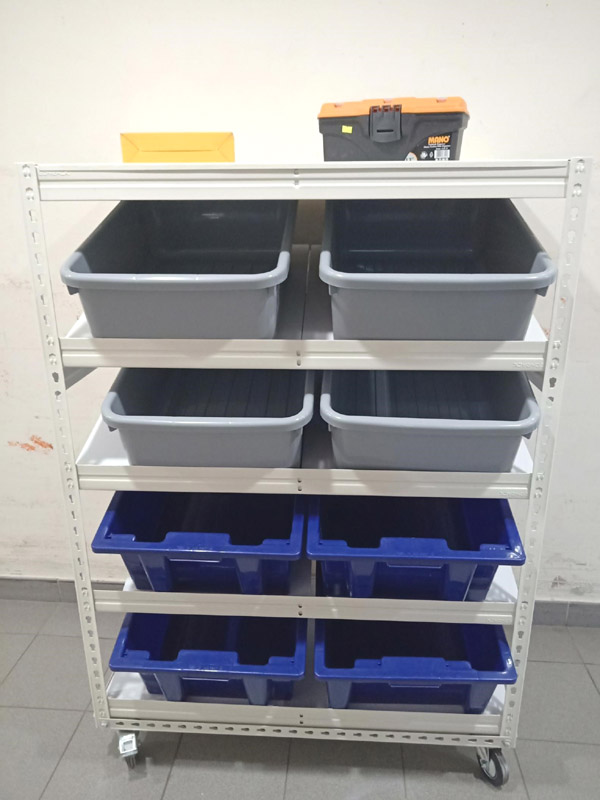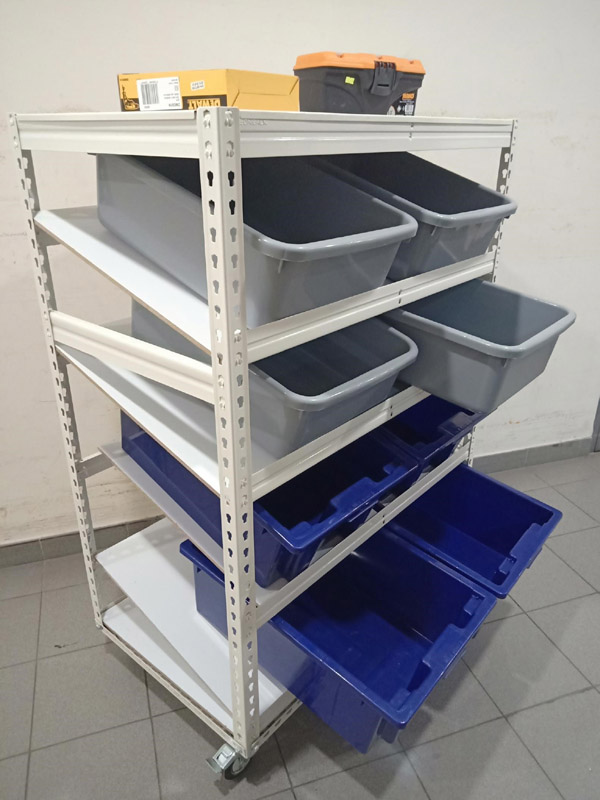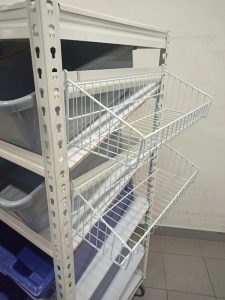 Add on side baskets