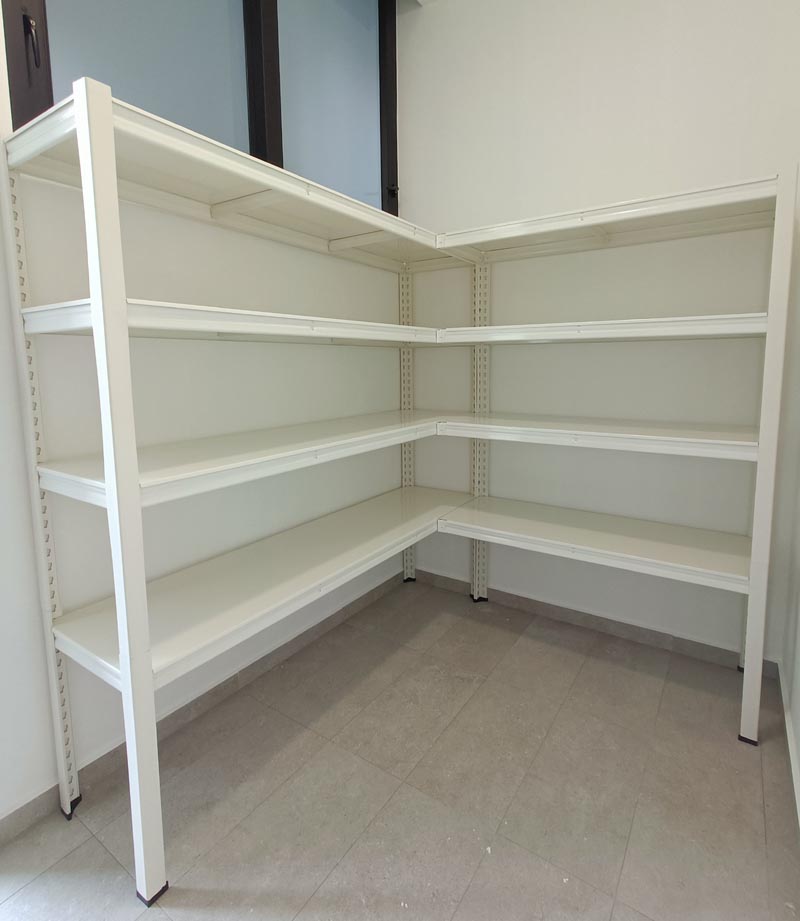 The ECON Metal Display Rack (with CONCEALED Mounting Holes) is the upgraded version of the industrial look metal shelf.
This boltless rack is also suitable to use for display on living room / bedroom. It is also suitable for retail display racks is a  medium duty storage rack, powder coated in ivory coating. Decking can be wood or metal depending on your preferences.
Lshape metal shelving can be built with this concealed holes mounting stands as well. With this setup for your storeroom will keep it neat and organised – with added fine pleasant look.
STANDARD HEIGHT OF CONCEALED HOLE STAND: ANY HEIGHT
Recommended shelving for use of various load sizes and require different interval spacing. Fully boltless rack design make it easy to allows different deckings which are classified according to the different weight load capacities and its an easy fast way to get things organised in place and adjust the deckings easily.
No Drilling is required. Panels are galvanised metal and can take up to 150-200kg of uniformly distributed load.
Length Available: 900mm / 1050mm / 1200mm / 1350mm / 1500mm / 1650mm / 1800mm
Depth Available: 300mm / 450mm / 600mm
Height Available: From 1800mm to 2400mm